90 Day Planning Workshop​
Tuesday, September 19th - 8:30am - 3:00 pm
Pilots do not fly by the seat of their pants, they have a flight plan. For your business to grow you need a flight plan as well! Register today​
Date: Tuesday, September 19th, 2023
Location: Al Robertson Room Centre 2000
Time: 8:30am to 3:00 Pm​
​
Schedule​:
8:30 am Check in & Networking​

9:00 am Welcome & Knowledge Presentation​
10:30 am Break​
10:45 am Goal setting​
12:00 pm Lunch ​
12:45 pm Goal setting Con't​
2:30 pm Closing remarks ​
3:00 pm or sooner Workshop ends
Costs: Non existing coaching clients is $157 +GST per person​
Bookkeeping & Marketing Clients $140 + GST per person​
One-on-One Coaching & MentorGROUP Clients – No Change (Must Register)
At our Quarterly Planning Seminar you'll discover…​
If you're spending more time working in your business than on it, you may be in a planning-rut.​
​
But don't worry: you're not the first victim, nor the last. We see this daily. Thankfully, we came up with a solution.​
​
We've developed a Quarterly 90-day planning session that has brought energy and focus to our clients. The experience is designed to be equal parts informative and transformative.​
​
By the end of the workshop, you'll have:​
(1) Created clear, prioritized goals for the next 90 days.​
(2) Gained a focused understanding of what your daily habits need to be.​
(3) Defined what your obstacles are going to be, and planned around them.​
​
Fee includes all the workshop materials, snacks, lunch, beverages, and a one-hour 1 on 1 follow-up session with a certified coach of your choice, within 30 days of the workshop.​
What Our Attendees Are Saying
Very Inspiring. Learned practical action steps that apply to my business today. Excellent visual aids.
This experience has been great. It was very informative and well presented. I learned lots of great tidbits to help my business become more successful. Peter and Jon were very friendly and personable.
Great insight to entrepreneur journey. Intriguing questions presented for self evaluation and where and how to grow.
Great presentation. The ability to think about my business in a different way is very valuable.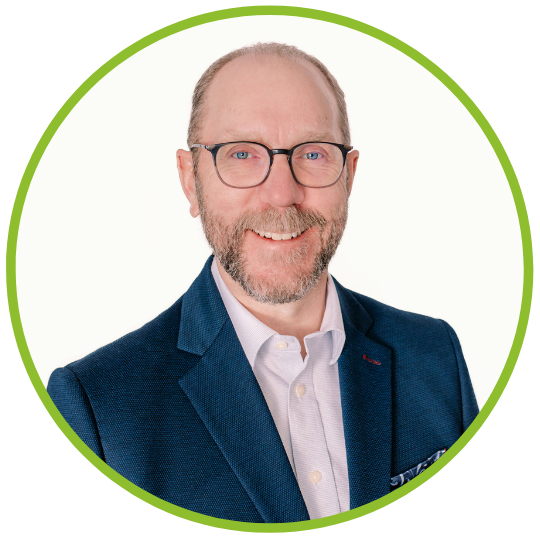 Jon Anderson MA Leadership​
Certified Business & Leadership Coach​
Peter Lepinski BAdmin CD​
Certified Business & Executive Coach
Peter and Jon bring over 60 years of combined business experience. They have collectively worked with over a 1,000 businesses, helping them grow and thrive in competitive environments.